Fort Smith Regional Alliance Resources
Our organization is proud to support those that have made our region what it is today.
Building Sites & Opportunity Zones
FSRA aims to serve as a connector for businesses seeking to locate to or expand within the Fort Smith Region. Both Arkansas and Oklahoma have searchable building and property databases with listing details about available commercial sites throughout the state. Select from the options below to view available properties.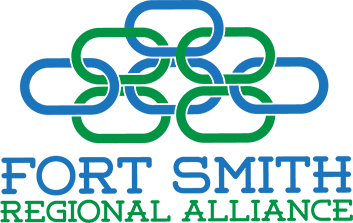 Marketing Resources
The Fort Smith Regional Alliance exists to better position our region to compete nationally and globally in economic development. The Fort Smith Regional Alliance unites all regional resources to better our regional product.
For additional marketing tools, please contact Brittany Ransom, brittany@ransommarketing.com.
@FortSmithRegionalAlliance (Facebook & Instagram)
Strategic partnerships are essential to the success of any region. The Fort Smith Regional Alliance proudly partners with a wealth of organizations in both states to help drive economic development and educate our members about industry opportunities. FSRA works closely with Chambers of Commerce, city and county governments, state agencies, educational institutions, and other groups, including the following:
Arkansas Economic Development Commission
Oklahoma Department of Commerce
Interstate 49 International Coalition
Western Arkansas Planning & Development District
Western Arkansas Intermodal Authority